export a specific email folder is the most common query of many gmail users. Therefore, in this guide, we will explain the fastest way to export selected emails from gmail account without any hassle.
why did users need to export gmail folders?
many gmail users created a folder in their account to store emails from a particular recipient. Whenever a user thinks about how to keep gmail emails in the account, gmail labels are the first option that comes to mind. By using labels, users can categorize the emails in their inbox folder in a well-organized way. so they can easily access any email message when they need it. sometimes it is also crucial to make a backup of them to save or share them.
There are many reasons why users want to export selected gmail emails to other file formats:
Backup important email items: Users can backup their important email folder in pst/pdf/mbox/msg/eml format, in case the user cannot access his google account. they can then use that backup to fulfill their requirement.
add folders to another email client: users can export their selected email folders for use with another google account or other email client like ms outlook, mozilla thunderbird.
free gmail storage amount: every time a user reaches gmail storage limit then you cannot receive or send emails any further. To resume normal service, it is necessary to reduce the amount of data in the Google account. therefore, most of the users prefer to back up the data for safekeeping and can delete the data after that.
So, without wasting any more time, let's discuss the safe method you can use to export the selected folder from gmail to pst/pdf/mbox/msg/eml.
methods to export selected emails from gmail
google partially understood the concern of their users and provided their own method to export selected emails using google takeout. This service provides the folder filter to download emails from specific gmail folders. however, as we said, its partial understanding is because it only provides the option to export emails in mbox file format only. this makes it difficult for outlook and other email clients that don't support the mbox file. as well as for those users who want emails from specific folders in a pdf file for offline reading or sharing as a legal document.
1. visit https://takeout.google.com and sign in to your gmail account
2. to create a new export, deselect all selected items and then select the mail tab.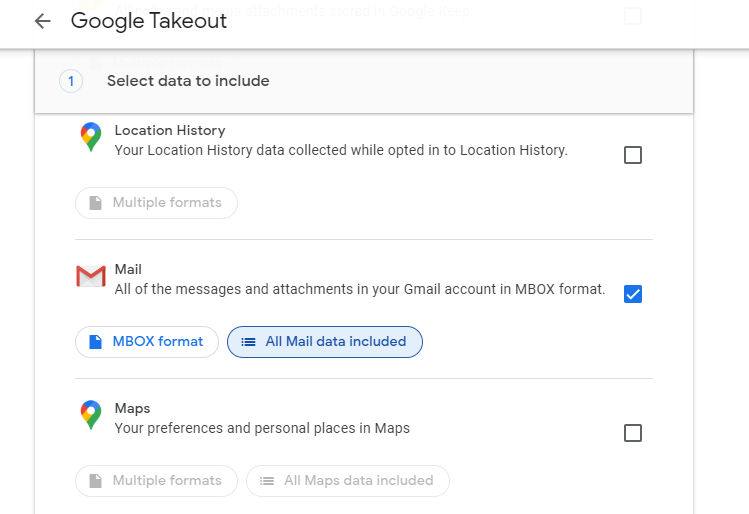 3. after selecting it, the "all mail data included" option will be enabled. click the option and select the selected folder to export. click the next step button to continue.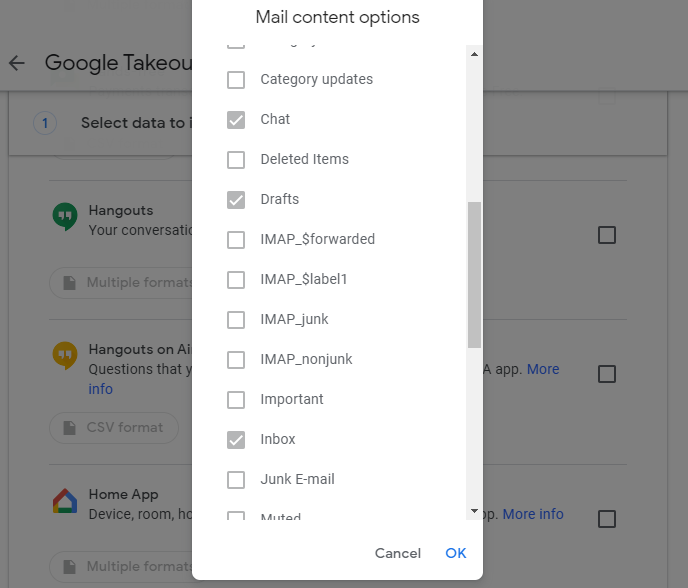 4. then choose file type (.zip or .tgz) and export size.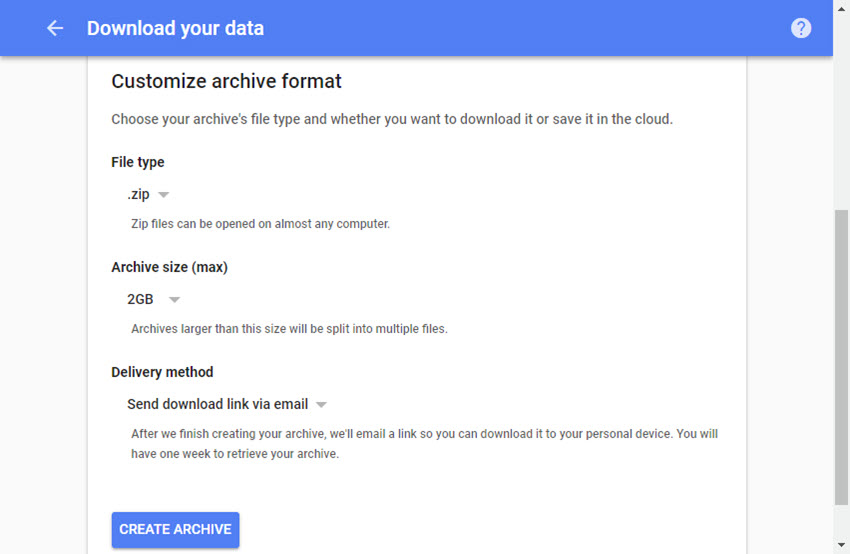 5. finally, click the create export button to request the creation of the file
note: once the file is fully created, you will get a download link in your gmail account. click the link to download the emails from the selected folder.
#2 directly export emails from selected folders in multiple formats
automated tools like systools gmail backup is an advanced utility that allows users to backup gmail account personal data in multiple file formats like pst/mbox/ msg/eml/pdf. This software provides folder filter option to export only specific emails from gmail folders to chosen file format. furthermore, the tool provides "delete after download" option to delete the emails from that folder after exporting them. users can also enable date range filters to export selected gmail emails from a particular date range.
This software works with all versions of windows operating system including windows 10 and below. It also allows saving emails from Gmail folders as PST file which can be easily accessed with all versions of MS Outlook. the software provides an easy and effective way to export emails, calendars, contacts, documents, etc. from gmail to other file formats without data loss or corruption in the resulting file.The steps to export emails from gmail selective folders are:
1. first, open gmail backup tool and sign in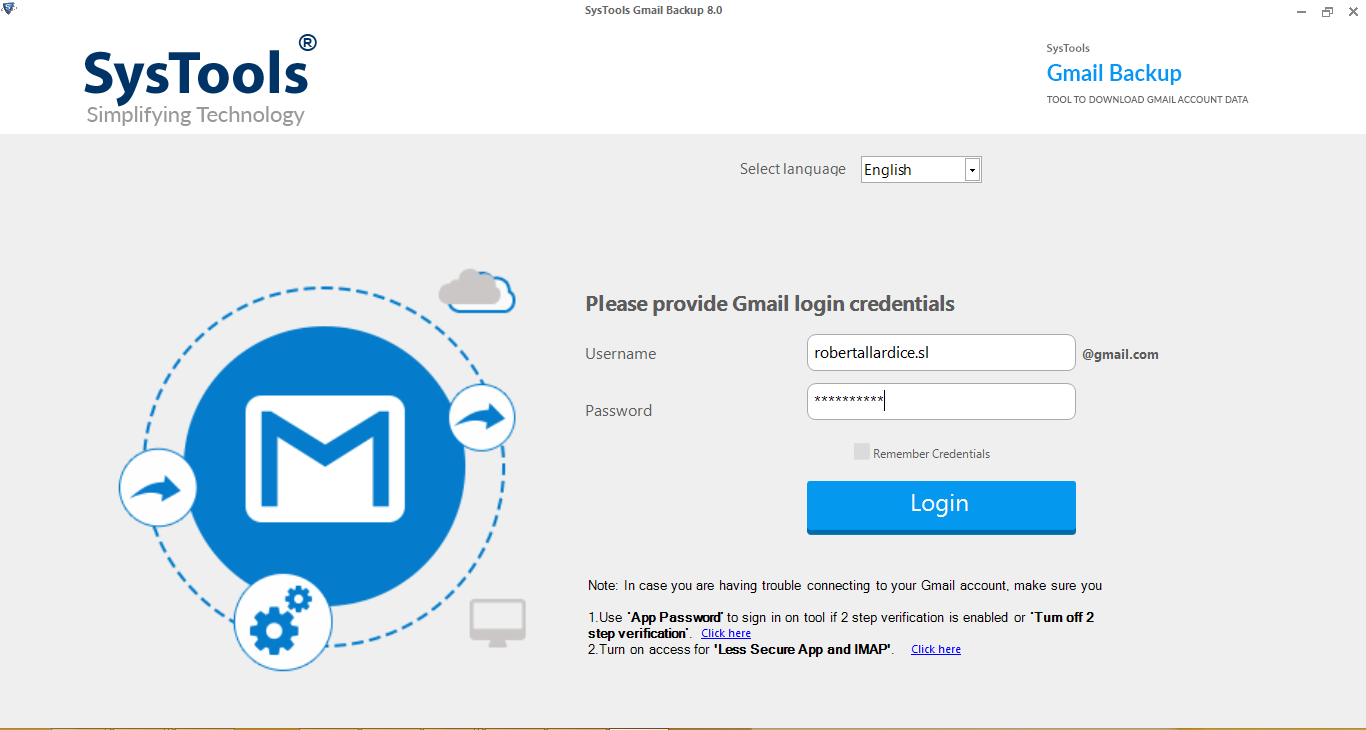 2. after authentication, select the category as "email".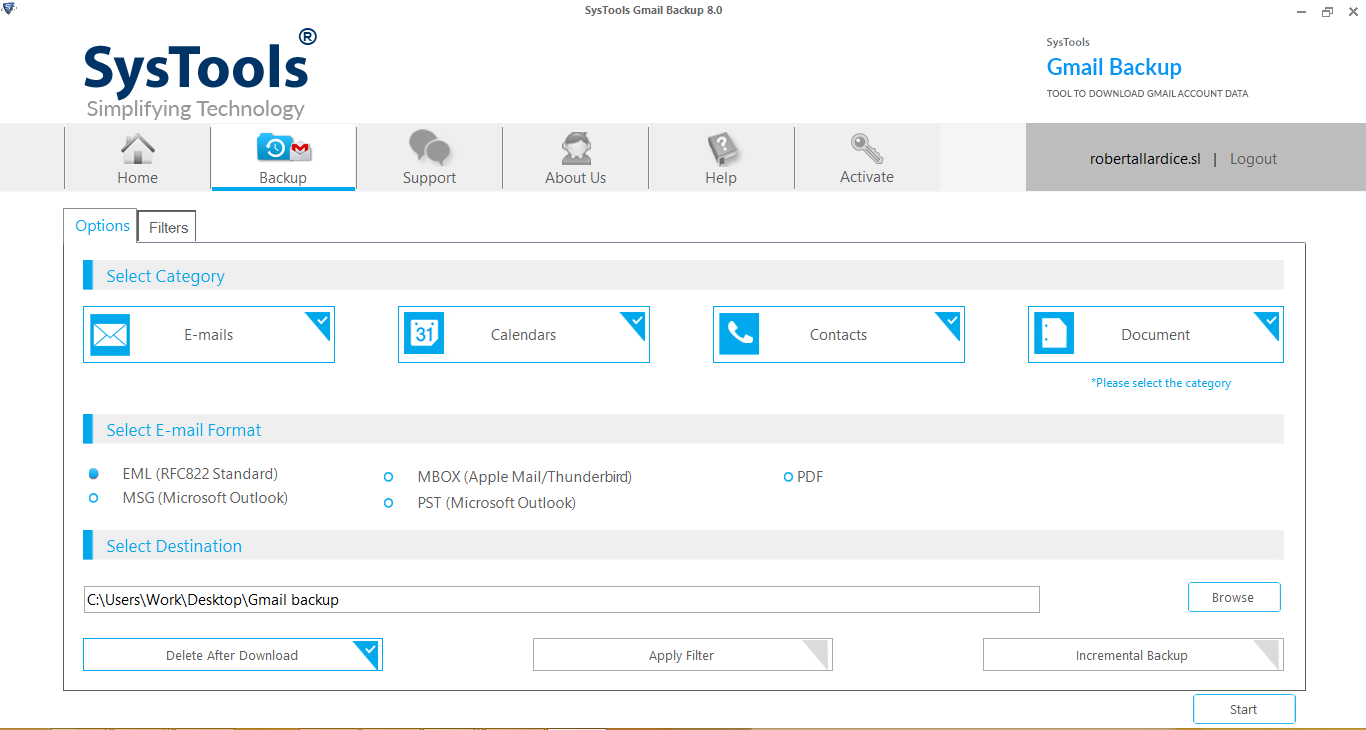 3. choose the format in which you want to export the emails in the folder.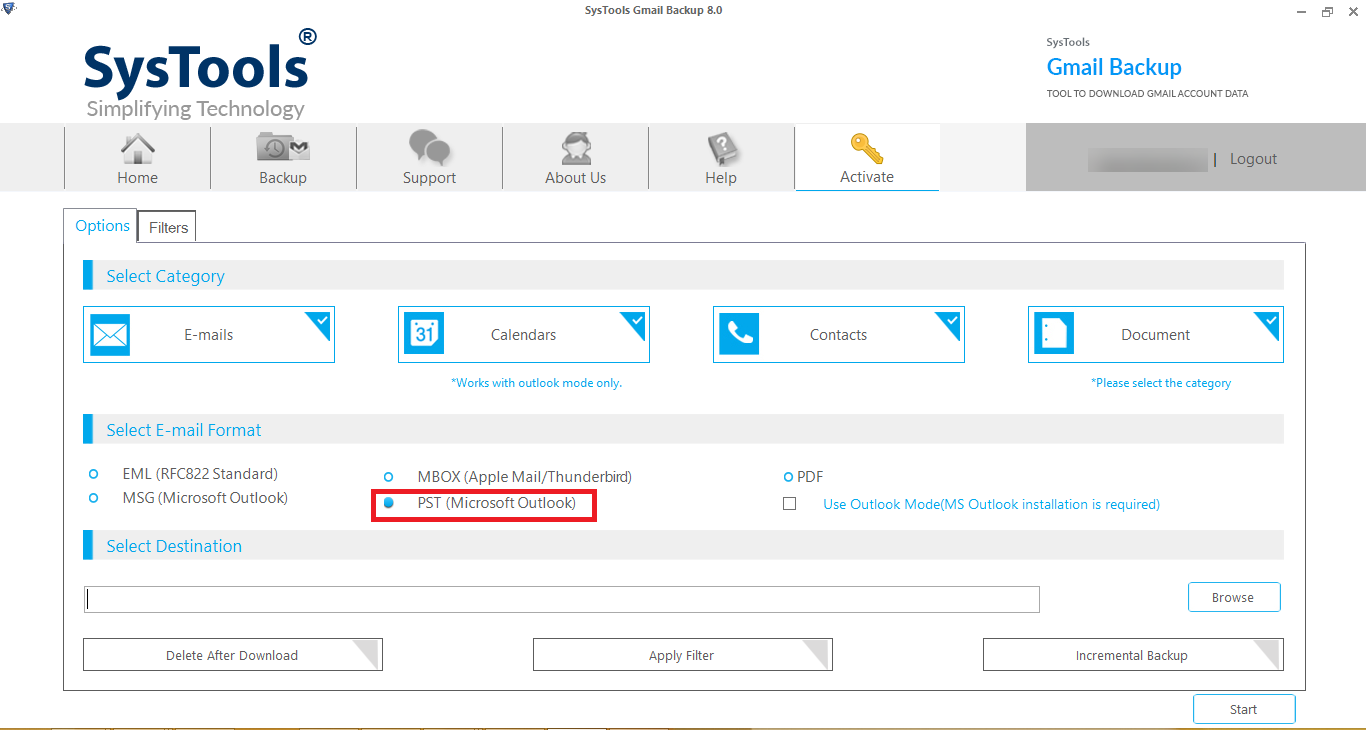 4. click apply filter to select a particular folder to export and apply date range filter as well.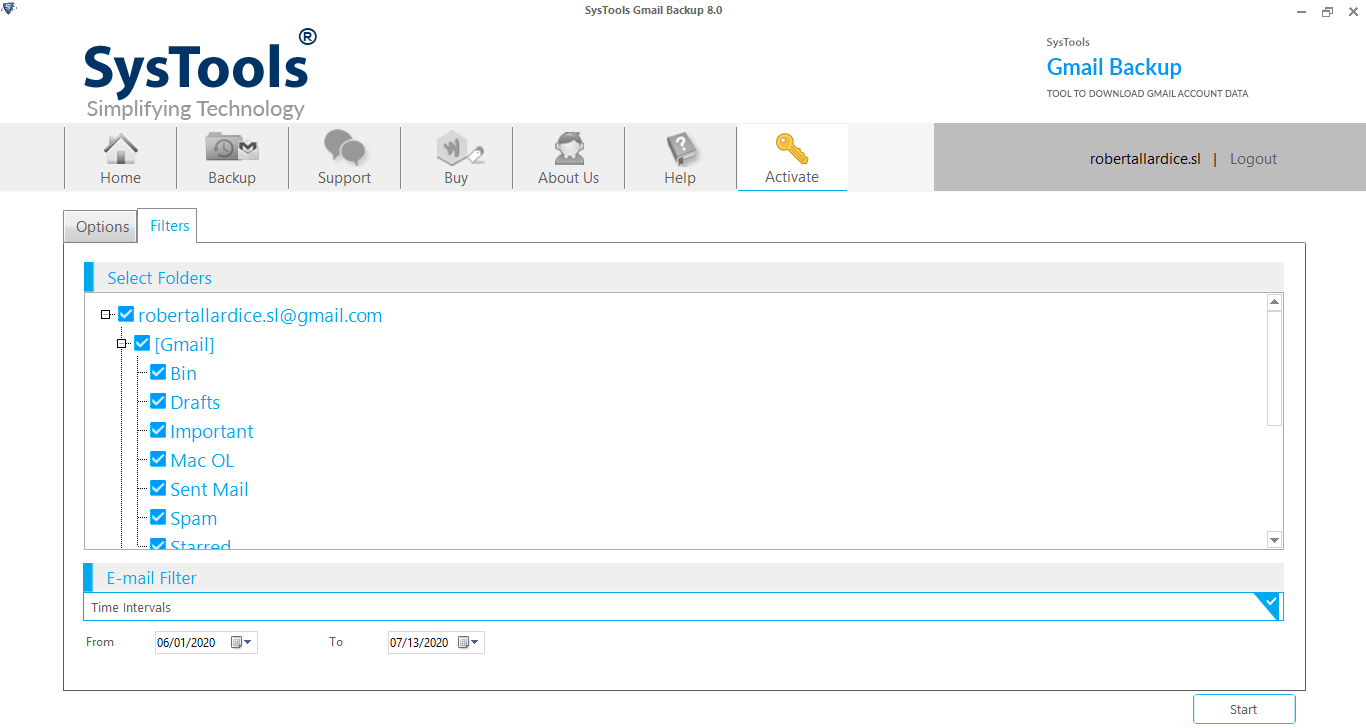 5. browse to the destination location to export the emails to and click the start button.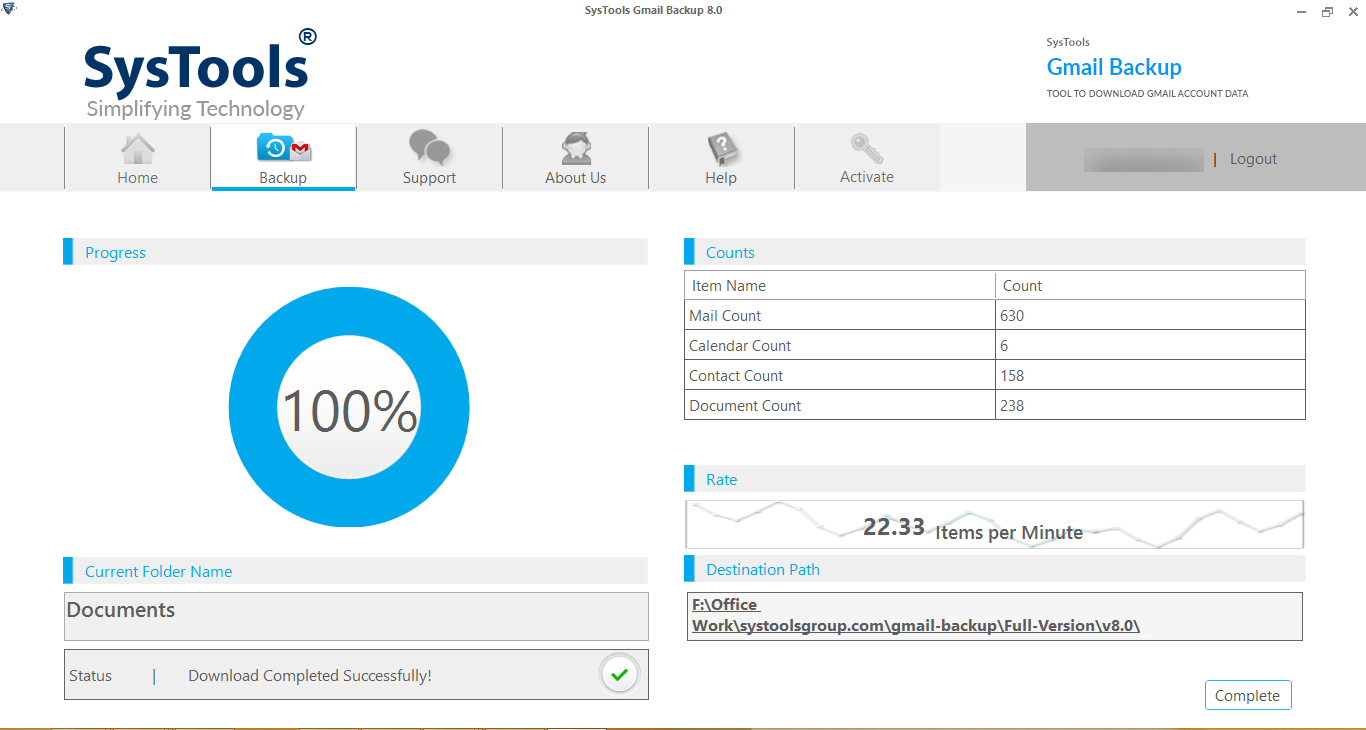 conclusion
As we have discussed above, there may be some reason to keep backup or export selected emails from gmail account in desired file format. this can also be done using google takeout but the problem is the limitation of this service. allows users to download/backup the data only in some limited options or formats. to overcome this problem you can opt for an automated tool, it is a brilliant software that allows you to backup in multiple file formats and also provides delete option after download to delete gmail account data after to download them in any file format.